People
Graduate Institute in the Engaged & Public Humanities
The Graduate Certificate in the Engaged & Public Humanities is home to faculty who are leaders in disciplines across the humanities and whose work embodies their commitment to interdisciplinary research and teaching.
Kathryn Temple, J.D., Ph.D.
Director
Kathryn Temple, former chair of the English Department at Georgetown University, is the Georgetown principal investigator on the Mellon-funded grant "Connected Academics: Preparing Doctoral Students of Language and Literature for a Variety of Careers." She publishes on subjects related to Law & the Humanities and the History of Emotion. Her current book project, Loving Justice: Blackstone's Commentaries, Legal Emotions, and Anglo–American Conceptions of Justice, will be issued by NYU Press in Spring 2019.
---
Derek Goldman, Ph.D.
Affiliated Faculty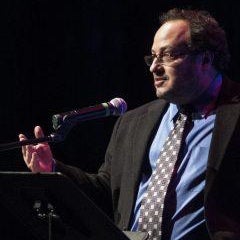 Derek Goldman is Professor of Theater and Performance Studies at Georgetown University and co-Founding Director of the Laboratory for Global Performance and Politics, based in Georgetown University's School of Foreign Service, which he co-founded with Ambassador Cynthia Schneider in 2012 with a mission "to harness the power of performance to humanize global politics." In 2015 he was honored to receive the prestigious President's Award for Distinguished Scholar–Teachers. He is an award-winning stage director, playwright, producer, adapter, developer of new work, teacher, and published scholar, whose artistic work has been seen around the country, Off-Broadway and at numerous major regional theaters, as well as internationally. From 2007–2016, he served as Artistic Director of the Davis Performing Arts Center at Georgetown University.
---
Ricardo Ortiz, Ph.D.
Affiliated Faculty
Ricardo L. Ortiz is the Chair of Georgetown University's Department of English and is an Associate Professor of U.S. Latino Literature and Culture. He has also served as Director of Graduate Studies for the English Department.. Prof. Ortiz's first book, Cultural Erotics in Cuban America, was published by the University of Minnesota Press in 2007; it was awarded Honorable Mention for the Modern Language Association's 2008 Alan Bray Book Prize, which recognizes outstanding scholarly contributions to Queer Literary and Cultural Studies. His second book project, The Testimonial Imagination: Cold War Geo-Politics and U.S. Latino Literature, is well under way. While Prof. Ortiz specializes in U.S. Latino/a literatures and cultures, he is also interested in teaching and research in hemispheric, transnational Americas studies, critical and cultural theory, cultural studies, intellectual history, race, gender and queer theory, political theory, and popular culture.
---
Matthew Pavesich, Ph.D.
Affiliated Faculty
Matthew Pavesich is Associate Teaching Professor of English and Associate Director of the Writing Program. Trained in rhetoric and composition, his research areas include rhetorical ecologies, pedagogy and teaching practice, and writing program administration, and his teaching areas include writing, rhetoric, and design. From 2009 to 2011, he taught composition at Roosevelt University (Chicago) and joined the Georgetown faculty in 2011.
---
Annie Maxfield, Ph.D
Affiliated Faculty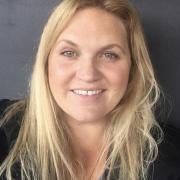 Annie Maxfield is the Director of Graduate Career & Professional Development at UT Austin and has been helping graduate students pursue their career of choice for nearly 10 years. Prior to joining UT Austin, Annie established graduate career services at UCLA and Duke University, where she integrated employer and faculty education into graduate student professional development. Nationally, she is the Design and Development Lead for ImaginePhD, an online, free and confidential career exploration and planning tool for humanities and social sciences. She also grew national employer education and recruitment for doctoral students by establishing the Virtual Master's & PhD Career Fair, and worked with Connected Academics and the American Historical Association on initiatives such as Faculty Training, Humanists@work, and the MLA Doctoral Student Career Planning Guide.
---
Sherry Linkon, Ph.D
Affiliated Faculty
Sherry Linkon is Director of Writing Curriculum Initiatives and Professor of English. Along with extensive research, teaching, and leadership in Working-Class Studies, she has published and spoken widely on students' learning in and across academic disciplines. She has led institutes on teaching about class, coordinated collaborative course development teams, and directed the program to train new graduate assistants in the teaching of writing. Her most recent book is Literary Learning: Teaching in the English Major. She is also the co-author of an online textbook, Reading Work: An Online Resources on Critical Reading and the Meaning of Work, that guides students in the use of a cross-disciplinary critical reading strategy while exploring the history and meaning of work. Within Working-Class Studies, she has collaborated on research and presentations with colleagues from many fields, from geography and sociology to labor studies, history, art, and writing.
---
Friederike Eigler, Ph.D.
Affiliated Faculty

Friederike Eigler is Professor of German and has been chair of the German Department since 2013. In 2009/10 and 2015/16 she also served as Convener of the Faculty of Languages and Linguistics at Georgetown. She has widely published on 20th and 21st century literature and culture with special focus on memory, space/place, gender, and inter-art relations. Professsor Eigler was editor of The German Quarterly from 2004-6, and she is the author of Gedächtnis und Geschichte in Generationenromane seit der Wende (Schmidt, 2005). Other major publications include the volume Heimat: At the Intersection of Space and Memory/ Zwischen Raum und Gedächtnis (de Gruyter, 2012) which she co-edited with Jens Kugele, a special issue of German Politics and Society on "German-Polish Border Regions in Literature and Film" (2013) co-edited with Astrid Weigert, and a monograph titled Narratives of Place, Space, and Belonging: Toward a Transnational Approach to Flight and Expulsion (Camden House, 2014). Current research projects look at the relationship between literature and graphic art, literary responses to the influx of refugees into Europe, and competing notions of European cultural memory.
---