Humanities Lunch Break: Humanists in the World
On Wednesday, June 10, the Master's Program in the Engaged & Public Humanities (MAEPH) will host the first Humanities Lunch Break in our summer series. Join us for "Humanists in the World," where five humanities professionals will discuss the value of their humanities training in real-world contexts. Moderated by our Director, Kathryn Temple, our speakers will address career pathways for those interested in taking the humanities into public contexts as well as the impact the pandemic has had on their work.
When: Wednesday, June 10, 12:00 –1:00 p.m. EDT
Where: Zoom
Speakers: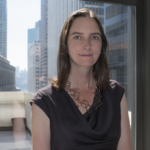 Sara Ogger, Executive Director at Humanities New York
Sara Ogger is the Executive Director of the New York Council for the Humanities, the state partner of the National Endowment for the Humanities and sole statewide voice for the public humanities since 1975. Under her leadership, the Council has introduced innovative, popular and accessible public programs such as the "Public Humanities Fellows," "Public Scholars," "Muslim Voices," "Standing Down" for veterans; and Community Conversations with topics such as "Democracy," "Immigration" and "Environmental Stewardship." She has also overseen responsive grant-making and new partnerships with key cultural and educational players in New York State, such as the Museum Association of New York and WAMC/Northeast Public Radio. An advocate for the public humanities before Congress and the NYS Legislature, Sara began her work at the Council as Grants Officer in 2002, and as Associate Director in 2006 gained the first significant state funding for the Council, raising its operating budget by 40%. Before joining the Council, she was Visiting Professor of German at Montclair State University. Sara holds a Ph.D. from the Department of Germanic Languages and Literatures at Princeton University and earned her B.A. at Bryn Mawr College.
John Paulas, President and Founder of PhD Matters Ltd
John Paulas, PhD, is president and founder of the career consulting and placement firm PhD Matters Ltd. He works with institutions of higher education, individuals, and organizations in all sectors to enable gainful and satisfying professional futures for the knowledge production community.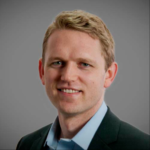 Evan Rhodes, Manager at Deloitte Consulting
I am a Manager at Deloitte Consulting, specializing in Talent and Organizational Performance. I received my PhD in English from the University of Virginia in 2013 and transitioned in to management consulting in the same year. I run teams that help organizations solve complex organizational problems using many of the skills I learned as a graduate student in the humanities. I live in Washington, D.C. with my wife and two sons.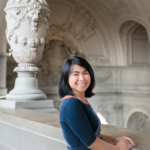 Anh Thang Dao-Shah, Director of Equity and Wellness at the Zuckerberg San Francisco General Hospital
Anh Thang Dao-Shah is Director of Equity and Wellness at the Zuckerberg San Francisco General Hospital where she is responsible for executing initiatives to eliminate disparities across health outcomes, care experience and workforce development. She is the cofounder of Creative Research Partners, a consulting firm that aims to advance equity in arts and culture through training, research and evaluation. Before joining ZSFG, she was the Senior Racial Equity and Policy Analyst at the San Francisco Arts Commission where she conducted program evaluation, data analysis and led the agency to pass the first racial equity action plan and statement in the City and County of San Francisco. Anh received a Ph.D. in American Studies and Ethnic Studies from the University of Southern California with a focus on Asian American literature and culture. She is an advisory board member of the Diasporic Vietnamese Artists Network and served as Senior Research Advisor for DataArts/SMU.
Patricia Soler, IT Specialist in the Real Estate Assessment Center at the U.S. Department of Housing and Urban Development.
I am an IT Specialist in the Real Estate Assessment Center at the U.S. Department of Housing and Urban Development. I am the product owner for one of the modules of an IT modernization project that uses a pure agile methodology with all federal development team. My responsibilities have required a diverse set of skills, including extensive writing and drafting; critical thinking; the ability to achieve results in a fast-paced environment; and a willingness to take the initiative.

As a former Presidential Management Fellow, I spent seven months in the Office of the Deputy Secretary as a project manager dedicated to the management and operational review of HUD. I also spent six months in the Office of Native American Programs working on Federal Grants Evaluation.

Prior to coming to the federal government, I was an academic for approximately ten years, teaching undergraduate classes in Spanish and Portuguese while completing my dissertation at Georgetown University. I am very dedicated to raising awareness among Ph.D. candidates of job opportunities in the federal government, particularly the PMF program.