Student Spotlight: Christina Ribbens
Posted in Announcements | Tagged Humanities
Christina Ribbens, a student of the ENPH program set to graduate this August, wishes more people had more enjoyable and positive experiences with the humanities growing up.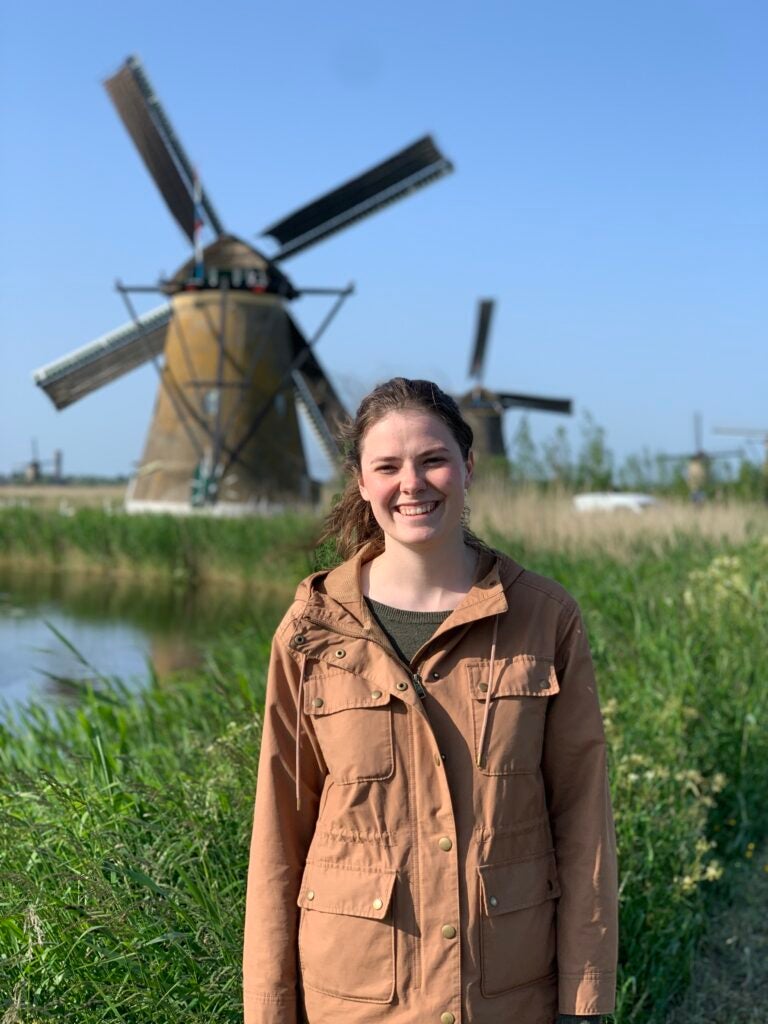 "I want people to experience studying literature, history, and philosophy as really fun and related to their lives", said Ribbens. As a student of the public humanities here at Georgetown, the field has certainly made a profound impact on her. This summer, Ribbens is interning at the National Endowment for the Humanities with their Federal-State Partnerships team, which works with state humanities councils to assist in procuring federal support for local-level initiatives. In addition, she's working on her capstone project surrounding how state humanities councils use podcasts!
Originally from the Virginia area, Ribbens found the ENPH program fascinating because of the division of coursework between public humanities and general electives. DC, in particular, piqued her interest as a great place to connect with humanities institutions.
Soon to be an ENPH alum, Ribbens reflected on her time in the program with happiness as she prepares for what comes next. She looked back fondly on "Humanities in the World" with Professor Mae Curry, whom she highlighted as knowing exactly the right questions to ask to people who were struggling. The launch party for Interspaces, ENPH's first journal, was also one of Ribbens' favorite moments in the program.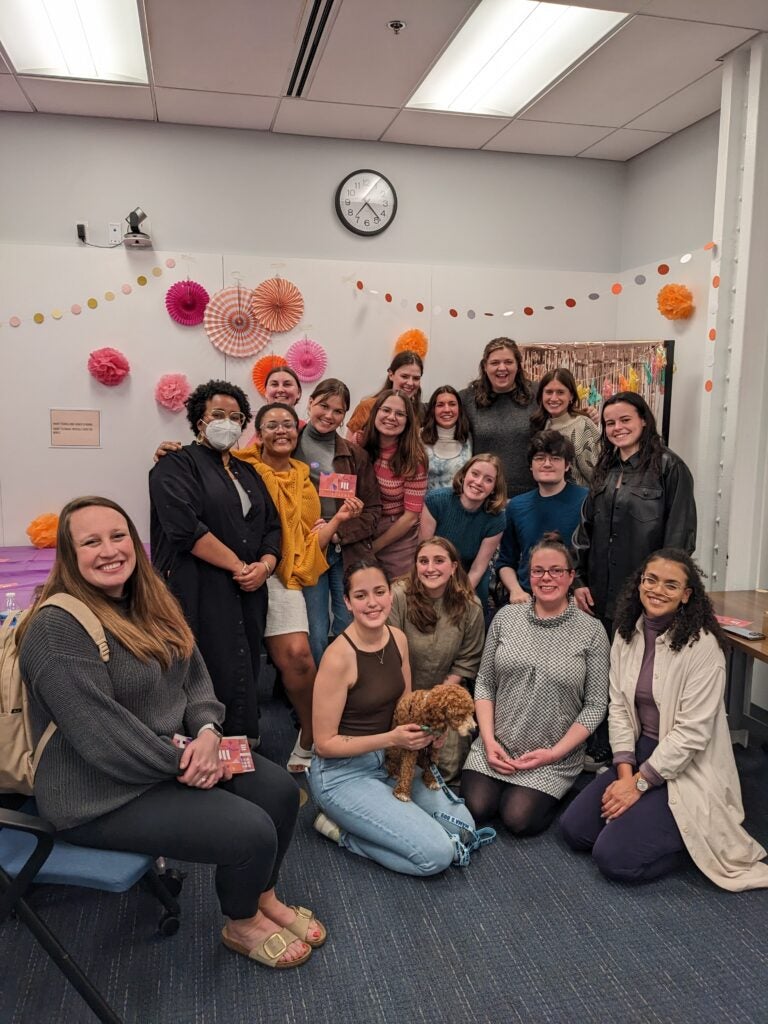 When asked if she has any advice for future ENPH students, Ribbens said that future students should take more advantage of the opportunities provided by Georgetown outside the classroom, including lecture series, conferences, and guest speaker events. She also counseled students to take professors up on their offers to help and brainstorm.