Faculty & Staff
The Master of Arts in Engaged & Public Humanities is home to faculty who are leaders in disciplines across the humanities and whose work embodies their commitment to interdisciplinary research and teaching.
Leadership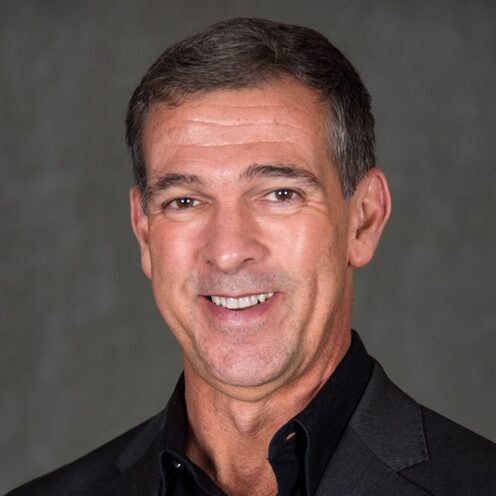 Ricardo Ortiz, Ph.D.
Director
Graduate course: ENGL 641 "Latinx Literature Now" (Spring)
Ricardo L. Ortiz is Professor of US Latinx Literature and Culture in the English Department of Georgetown University. He served as Chair of the Georgetown English Department from 2015 to 2021 and as Director of the Masters Program in English from 2008 to 2014. At Georgetown, Prof. Ortiz is also affiliated with the Department of African American Studies and the Programs in American Studies, Latin American Studies, and Global and Comparative Literature. Beyond Georgetown Prof. Ortiz has served as a faculty partner in the Modern Language Association's Connected Academics Project on the future of graduate training in the humanities (2015-18), and on the Executive Committee of the Association of Departments of English (2020-22); he is serving as ADE's President in 2022. He has also contributed to and edited a collection of essays on Public Humanities for Post45. From 2009 to 2019 Prof. Ortiz also served as a faculty consultant on Latinx history and culture for the Congressional Hispanic Caucus Institute. His primary scholarly research is in US Latinx literature and culture of the twentieth and twenty-first centuries, especially as it engages questions of gender and sexuality, race and class, nation and diaspora, across multiple platforms of print representation, media dissemination, and performance.
Ricardo Ortiz's Profile
Core Faculty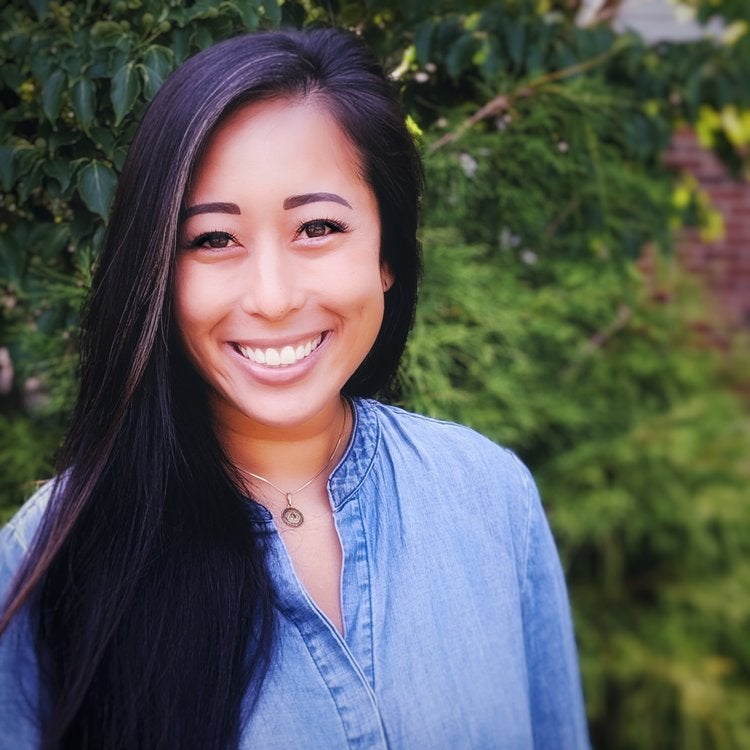 Jessica Lu, Ph.D.
Course: ENPH 504 "Digital Humanities in the Service of Public Humanities" (Spring)
Dr. Jessica H. Lu (she/her) joined the Engaged & Public Humanities program faculty in 2022. She is Interim Director of the Design Cultures and Creativity (DCC) living-learning program in the Honors College at the University of Maryland, College Park, and an adjunct professor in the Krieger School of Arts & Humanities at Johns Hopkins University. She earned both her Ph.D. in Communication and Graduate Certificate in Women, Gender, and Sexuality Studies from the University of Maryland, College Park, where she has been teaching since 2011.
Trained as a rhetorical critic, she is concerned with how we can practice greater care for past, present, and future humans—especially those whose lives are shaped by precarity and state-sanctioned violence—in the ways we use language to create, design, and destroy our worlds. She examines, in particular, the ideas and rhetorical practices that form, advance, and disrupt racist logics in public and political discourse in the United States.
Jessica's work and teaching is further positioned at the intersections of African American rhetorical history, archives, and digital humanities. As a former Postdoctoral Associate and, later, Assistant Director of the first African American History, Culture, & Digital Humanities Initiative (AADHum) team at the University of Maryland, she has provided mentorship and instruction in digital skills (including scholarly text encoding, critical cartography, network analysis, data modeling, feminist design, and data visualization) to graduate students, faculty, and community activists.
Jessica Lu's Profile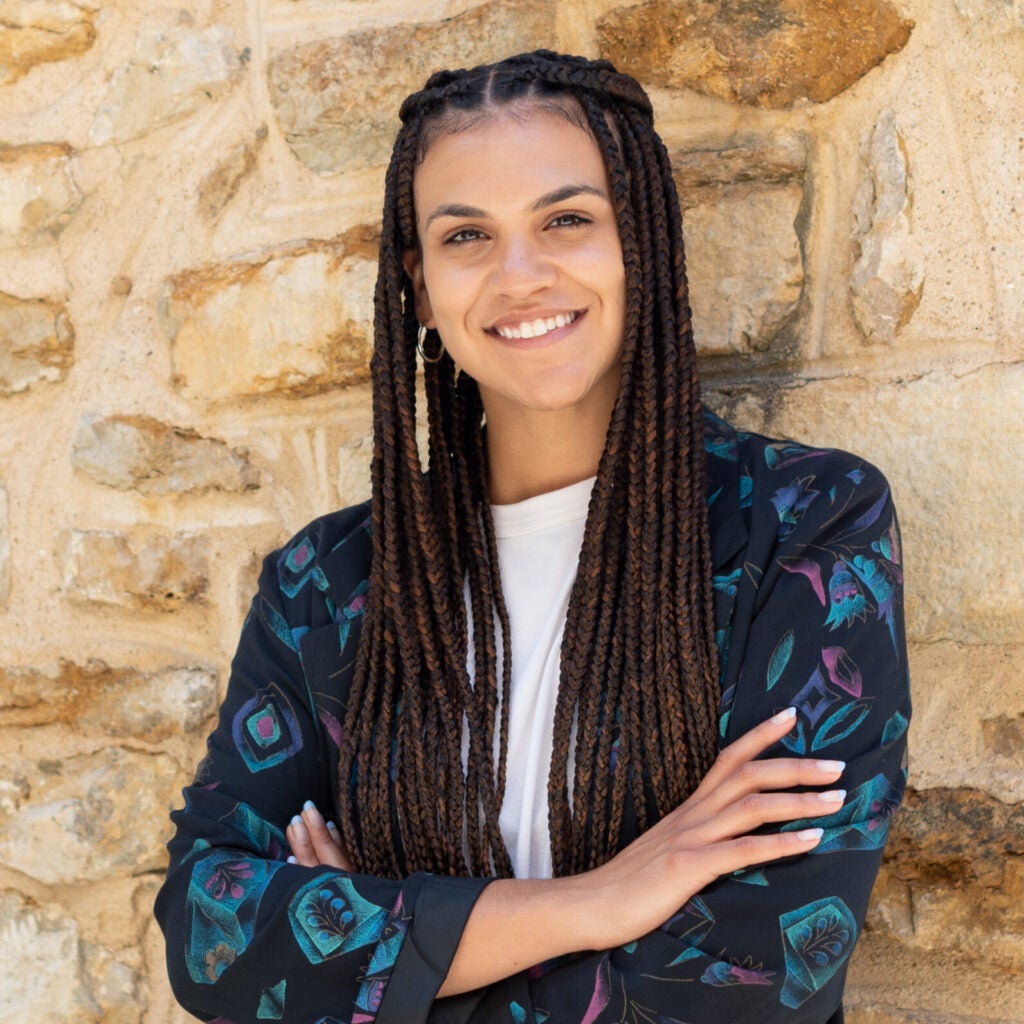 Michelle May-Curry, Ph.D.
Course: ENPH 503 "Humanities in the World" (Fall)
Michelle May-Curry leads Humanities for All, a Mellon-funded initiative of the National Humanities Alliance that showcases and advocates for publicly engaged humanities work at colleges and universities across the United States. She is also a lecturer at Georgetown University in the Engaged and Public Humanities program. Prior to joining NHA, she was a visiting dissertation fellow at Harvard University as well as a Carr Center Independent Scholar. Her scholarly and curatorial work has appeared in The New York Times, American Quarterly, All That She Carried: The Journey of Ashley's Sack A Black Family Keepsake, Black Aesthetic Season III: Black Interiors and exhibitions at The Art Institute of Chicago, Harvard Art Museums, The Carr Center Gallery, and The 2019 Havana Biennial. She received her Ph.D. in American Culture at the University of Michigan and holds a B.A. from Williams College.
Michelle May-Curry's Profile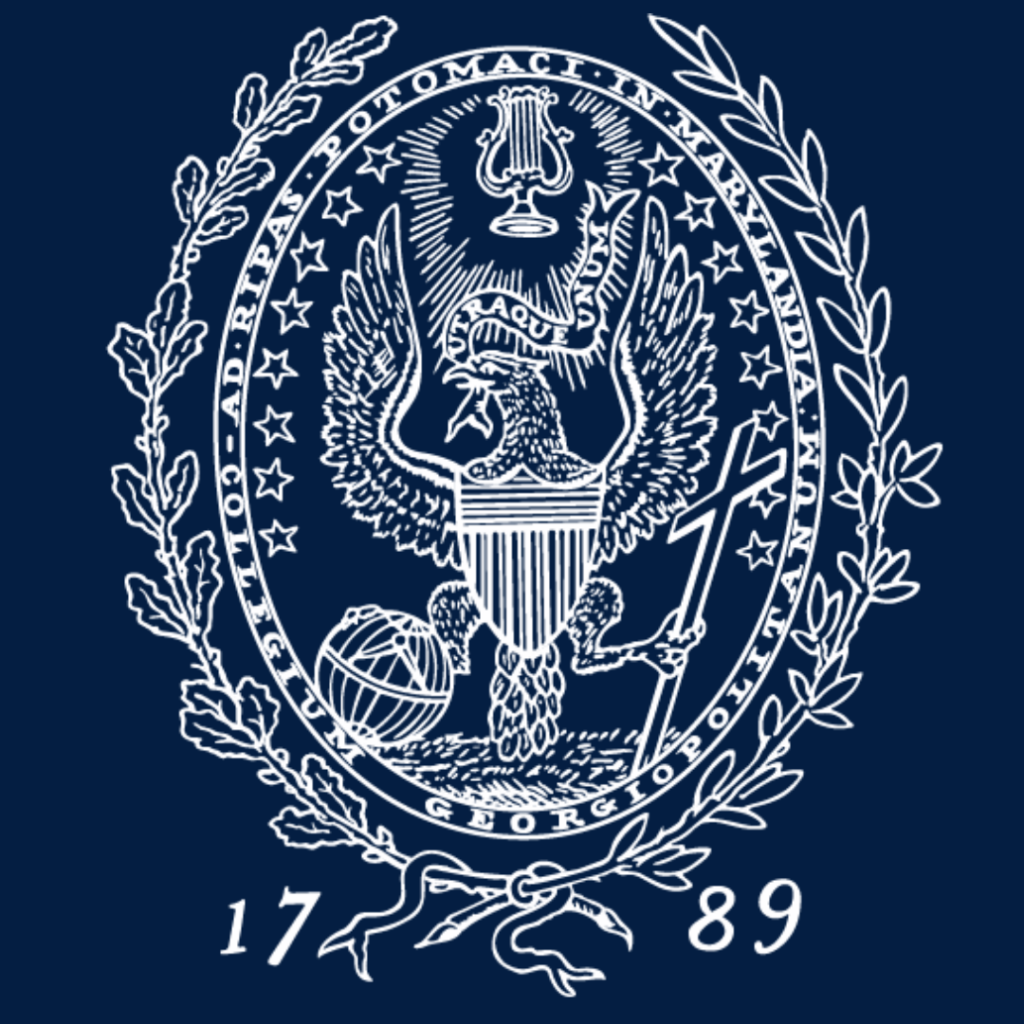 Heather Steffen, Ph.D.
Course: ENPH 501 "Introduction to Public Humanities: Theory, Methods, Ethics, and Practice" (Fall), ENPH 502 "Culture and Communicating for the Public Sphere" (Spring)
Heather Steffen is a cultural studies scholar who specializes in the study of U.S. higher education, with focuses on academic labor and on critical, abolitionist, and decolonial approaches to the university. As an adjunct professor for the ENPH program, she teaches ENPH 501 "Introduction to Public Humanities" and ENPH 502 "Culture and Communicating for the Public Sphere". Heather holds a Ph.D. in Literary and Cultural Studies from Carnegie Mellon University, and she has also worked as a postdoctoral researcher, writing lecturer, and literature instructor at the University of California, Santa Barbara, and Rutgers University. She is currently drafting a book, Useful Work: Imagining Academic Labor in the U.S. University, and her writing has appeared in New Literary History, Radical Teacher, Cultural Logic, and The Chronicle of Higher Education. Heather also teaches WRIT 015 "Writing and Culture" for the Georgetown Writing Program.
Heather Steffen's Profile
Staff
Aditi Sridhar
Program Media Assistant
Aditi Sridhar is the Program Media Assistant for the Engaged and Public Humanities program. She is a current senior at Georgetown University's School of Foreign Service, majoring in International Politics with a French minor and a South Asian Studies Certificate. Prior to this role, she served as an intern at the Office of Senator Casey as well as an Undergraduate Scholar at the School of Foreign Service.