Dispatches: Dispatches From the Project Manager, Justin Perry, Graduate Student and USAR Specialist
Working for an Army Hospital Unit
April 10, 2020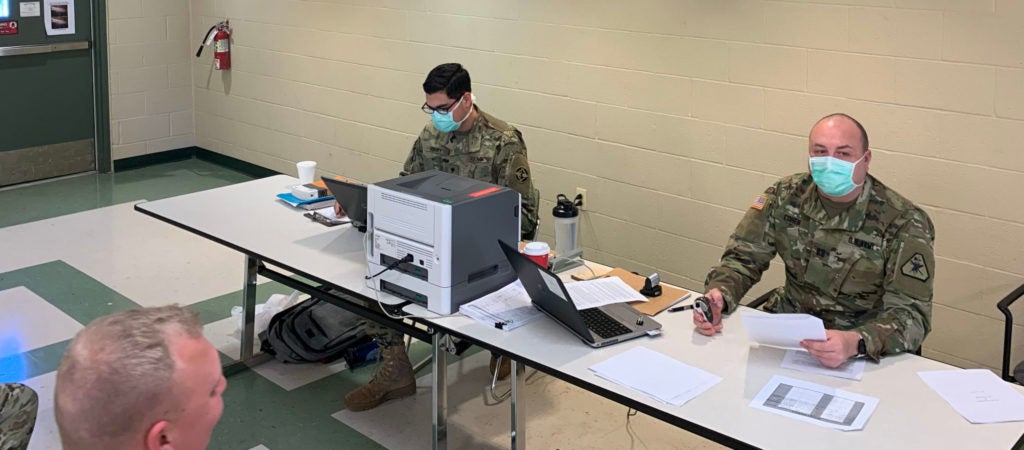 I think that if you're a more introverted, bookish type, a good way to get to know the people you work with is to write their wills. You get to know who has kids, who just got divorced, who's about to get divorced, and who wants to set up a trust fund for their cat. We generally get more questions about looking after pets than we do about children.
I'm a paralegal in a medical unit, so while most of my fellow soldiers in our medial unit have well-defined tasks, I do not. We set up a little folding table in the corner of our hospital center. From there, we can notarize documents, write wills, powers of attorney, and provide any legal service that an ill doctor could ask for. I usually only have internet access at night, so I download all of my class materials and find time to catch up on my schoolwork throughout the day. The professors and staff at Georgetown have continued to be extremely supportive and understanding as we work our way through this.
I'm being told we'll be heading home in a couple of weeks.
The Pandemic
March 27, 2020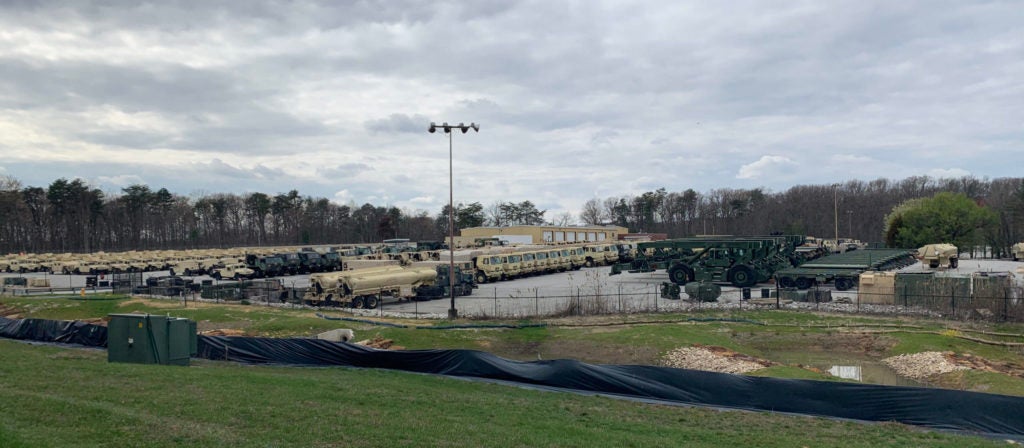 Three weeks ago I was preparing to go the Taliban peace talks in Doha with a special delegation from Georgetown. Today I'm preparing to go to New York or Washington State with the army. Over Spring break we watched some universities kick their undergrads off campus, and others shut down entirely.
Countries began to restrict travel and we wondered if our classmates that went home for break would be able to come back. The university has just begun to find its place in the pandemic – online classes, showing off our pets during lectures, and virtual 'happy hours' are all part of the new normal. Professors that were having trouble opening power point last month are now moderating virtual classes with students scattered around the world. Things were becoming certain again, and everyone was calming down.
We don't know where we're going yet, but my army reserve hospital unit was notified late Tuesday night that we're being called up. I wanted to figure out how to finish my semester. The next couple days were a string of phone calls and emails with my professors. I spoke to staff, teaching assistants, and my bosses. Every single member of our community that I spoke to went out of their way the help me out. Some are recording their classes; some are changing their course assignments, and others are constantly reaching out to see if there's anything they can do to help. In the span of a couple of days, they took the severe uncertainty of my situation and turned it into a solid plan.
I'm on track to finish this semester while responding to the pandemic. I don't think that would have been possible at many other universities.