Master of Arts in Engaged & Public Humanities
Apply the Humanities to Transform Communities
Request Information
The Humanities as a Means of Transformation
You believe in the power of the humanities to connect people and solve issues, and the need for clear communication to effectively share stories. If you are ready to take the next step and earn a degree that combines academic excellence with a strong commitment to community engagement, Georgetown University's Master of Arts in Engaged & Public Humanities will help get you there. In our program, you will learn to apply a humanities lens to benefit the greater world around you by thinking critically and creatively to solve social justice challenges.
Application Deadlines
January 15
No application fee if you apply by this date
Priority consideration for admission and scholarship aid
April 1
Final application deadline for Fall 2024 start
A Curriculum that Integrates Theory and Empathy
The Engaged & Public Humanities program offers a solid foundation in the humanities disciplines, providing you with a deep understanding of critical theories, cultural analysis and historical perspectives. The challenges we face today require creative solutions; therefore, our program embraces an interdisciplinary approach, drawing on various fields such as history, literature, anthropology, sociology and digital humanities. You will learn how to apply the humanities in dynamic environments, addressing the climate crisis, global health threats, artificial intelligence, big data and issues of cultural division and diversity through our rigorous curriculum (new window). We believe that the humanities have the power to foster empathy, understanding and social change.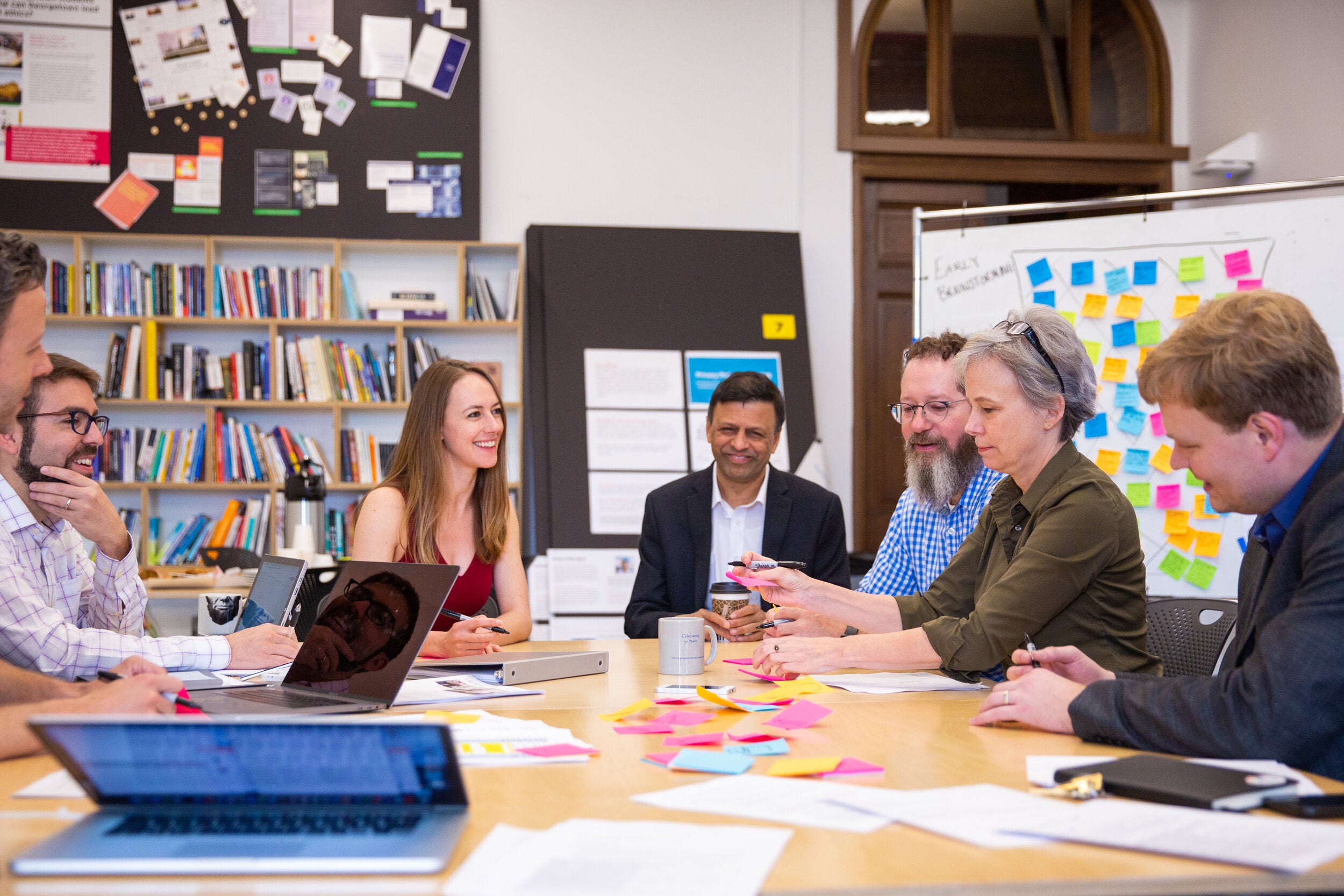 Faculty Who Practice What They Teach
As a student, you will participate in interactive classes with world-class faculty who practice their craft in DC and around the world. Our faculty are leaders in disciplines spanning the humanities and are committed to interdisciplinary research and teaching. Beyond the classroom, you will have the opportunity to benefit from mentorship and internships, and contribute to the field of your choosing alongside your professors. These experiences not only help build strong student-faculty relationships, but also provide valuable hands-on experience.
Ricardo Ortiz, Ph.D.
Program Director, M.A. in Engaged & Public Humanities
Professor of U.S. Latinx Literatures and Cultures
Prof. Ortiz joined Georgetown's Department of English in 1998 and has served as Chair of the English Department and Director of the Master's Program in English. He is dedicated to interdisciplinary work across the humanities. Over his 25 years at Georgetown, Prof. Ortiz has worked closely with the Center for Multicultural Equity and Access, the Community Scholars Program and the LGBTQ Student Resource Center.
Heather Steffen, Ph.D.
Adjunct Professor
Prof. Steffen is a cultural studies scholar who specializes in the study of U.S. higher education, with focuses on academic labor and on critical, abolitionist and decolonial approaches to the university. She created the Interspaces website with her students as a place to publish their work and explore applications for the humanities.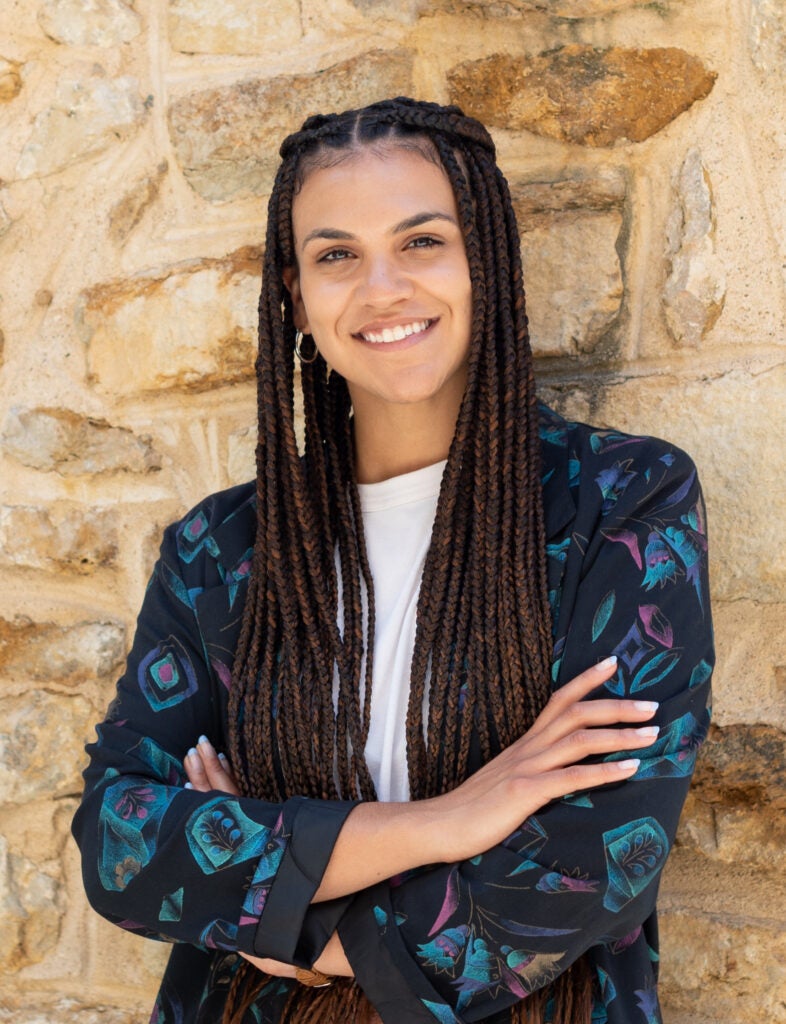 Michelle May-Curry, Ph.D.
Adjunct Professor
Prof. May-Curry is also the curator at Washington, DC's, Commission on the Arts and Humanities, where she creates exhibitions of the works of DC-based artists, creating programming for the arts and humanities community and running the District's grant lines for curators and artists. Her scholarly and curatorial work has appeared in The New York Times, American Quarterly, The Art Institute of Chicago and Harvard Art Museums.
What Makes Georgetown Unique
As a student at Georgetown, you become part of the Jesuit tradition of working to make the world a better place. Our Master's in Engaged & Public Humanities program will strengthen your ability to apply your humanistic skills in service to the common good, a commitment inspired directly by our core Jesuit values of cura personalis, community in diversity and forming people for others.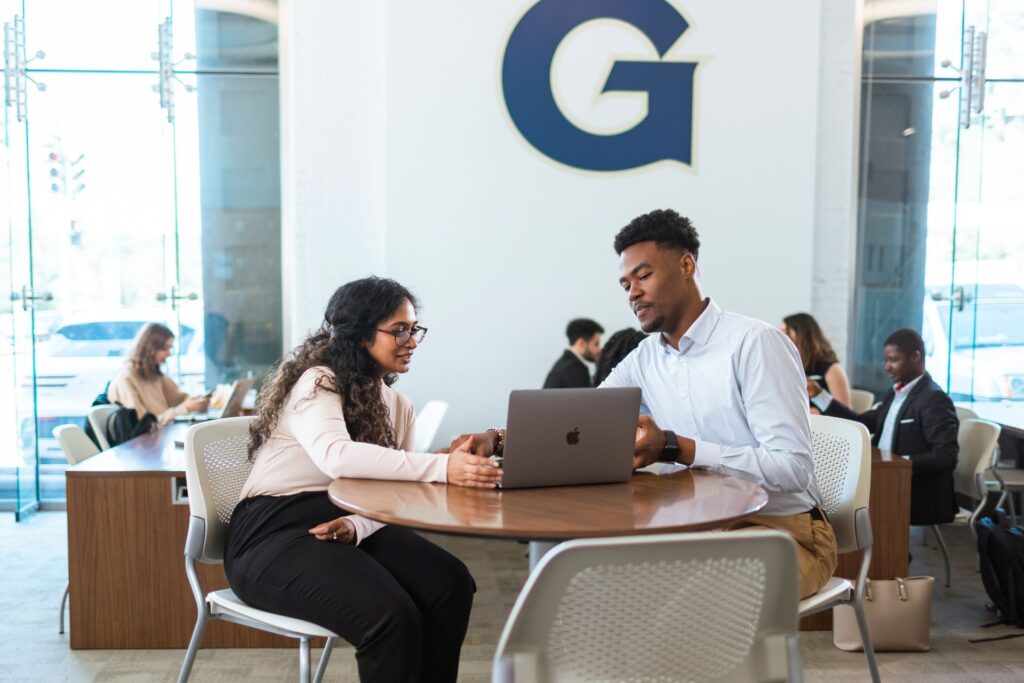 Where the Humanities are at the Forefront of Social Transformation
Become part of a vibrant community of engaged scholars who are passionate about making a difference. Our Master's of Engaged & Public Humanities is designed to empower you to become a catalyst for change, to inspire dialogue and to shape a more inclusive and equitable world through the power of the humanities. Our graduates pursue careers in many sectors.
Here are some employers of our recent graduates:
Advisory Board for the Arts
Borealis Philanthropy
The Theatre Lab
University of Southern California Museums
Call My Name, a Black history project at Clemson University
General Atomics Aeronautical Systems
The Metropolitan Opera
National Fish and Wildlife Foundation
Office of Disparities and Community Outreach – Georgetown University Law Center
Request Information
Learn more about embarking on this enriching journey of academic discovery, community engagement and personal growth. Together, let's redefine the boundaries of traditional scholarship and create a future where the humanities are at the forefront of social transformation.
Thank you for your interest in this program. Please complete this form and we will contact you with more information.